---
KidSight Screening – Screening is well underway for the 2014-2015 school year.  3,835 children have been screened in 6W and 406 children have been referred.  That rate of referral is 10.6%.  25,537 children have been screened throughout the state and 3,583 children referred, a 14% rate of referral.
Grants and Funds Received – KidSight Colorado participated for the second time in Colorado Gives Day which was December 10, 2013.  Our goal was $5,400 which was double the amount we received last year.  I am pleased to report that we exceeded our goal and raised more than $6,000 on that day.  Thanks to all from the district who participated.  We also have received two grants recently.  We received a grant from the Nord Family Foundation for $2,500 and a grant from 9News (the Gannett Foundation) for $2,500.  We have additional grant requests that are pending.  This spring I will be working on obtaining some corporate grants and partnerships.  If you know of a business or work for an organization that would make a good partner with us please contact me and I will contact them.
New Plusoptix Screeners – We currently have seven Plusoptix screeners in the state.  There are currently two located in 6W in Montrose and Craig.  KidSight does not own any new screeners yet as I am working to raise money to purchase some.  When the money is available I will purchase four of them, one for each district.  The new screener for the district will then be available for check out from me just as the Welch Allyn machines are.  We have worked through a few bugs with the software and the machines and they do a good job of screening children and you don't have to rely on sound to operate them!  I will let you know as soon as the Plusoptix is available.
KidSight Volunteers – Since we are now screening more children we could use more volunteers.  If you had trouble doing vision screening because you couldn't hear the beeping sounds of the SureSight screener please note that the new vision screener doesn't emit sounds.  The new machine is an amazing piece of equipment and is easy to use.   Please contact me if you or someone you know would like to help.
Website – Our website www.kidsightcolorado.org  provides a lot of information on our program.  February's blog discusses Children's Vision and New Technology.
Welch Allyn Screener Available – The Montrose Lions Club has two Welch Allyn SureSight vision screeners. The club has also just purchased a PlusOptix vision screener. The SureSight screeners were purchased new by the club a few years ago. We would now like to sell one (1) SureSight screener. It cost about $5,000 when purchased. If you are interested please make us an offer. It has been in use by the club for checking the vision of young children . We will sell it complete with case, charger, printer, a small supply of paper for the printer, and two batteries. Also included are the directions for use and all paperwork. If interested, call President Lion Bill Lavenhagen, 970-901-8742. Email maryjo@5startravelandtours.com.
Holly Rutherford-Allen,  Executive Director
720-325-7078
A proud member of the Chatfield Lions Club
---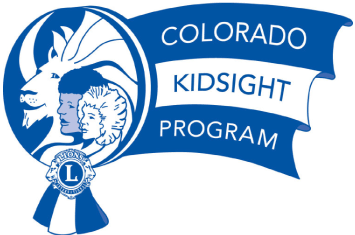 ---